Italy had a misfortune to fight against both Allies and Germany in World War Two. It also suffered a prolonged conflict on its soil after the Allied invasion, which left large parts of the country devastated by war. Even Vatican, the papal seat, wasn't spared from the destructions of war.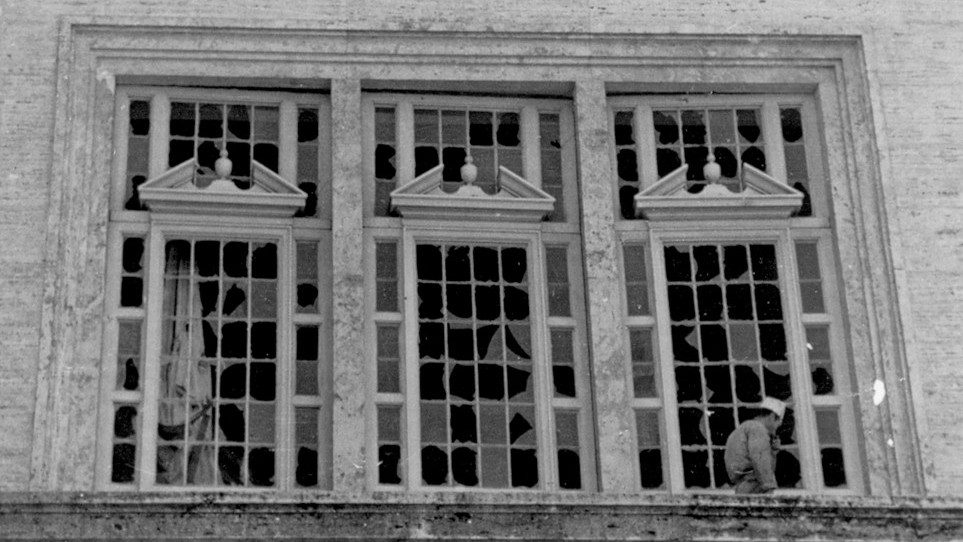 In July of 1943, Italy was in a precarious position. It has already lost all its African possession and Allied successful invasion of Sicily was well underway. Faced with war at home, the Fascist Grand Council, the de facto government of Italy, relieved Benito Mussolini from his position and named Pietro Badoglio prime minister. Mussolini was arrested and placed in custody. Formally, Italy remained a part of the Axis and allied with Germany, but in September, Allies invaded Italy mainland and Badoglio agreed to an armistice. This was a signal for Germans to execute Operation Achse, a plan to take control of Italian peninsula in case Italy drops out of the war. By September 19, German armed forces controlled entire Italy, apart from the South, which was under Allied occupation. They even managed to free Mussolini and set him up as head of a new state, called the Italian Social Republic. The war continued to rage across Italy, with both Allied and German airplanes bombing the enemy positions.
On November 5, 1943, the war reached Vatican City. At 20:10, four bombs fell on Vatican Gardens, causing significant damage, but no casualties. The event was witnessed by Monsignor Domenico Tardini:
"The (first) bombing of the Vatican occurred on 5 November 1943 at 20:10. It was a very clear and cloudless evening. The moon made visibility excellent. For over half an hour an airplane was heard circling insistently over Rome and especially the Vatican. At about 8:10, while an Allied squadron passed over the Vatican, the airplane that until then had been circling over Rome dropped four bombs and flew away. The bombs fell in the Vatican Gardens: the first near the receiving Radio, another near the Government building, a third on the mosaics workshop, the fourth near the building of the Cardinal Archpriest. If they had fallen a very few meters off, they would have hit the Radio, the Government building, that of the Tribunals (where the diplomats were housed), and that of the Archpriest. They caused considerable damage, for all the windows were blown to pieces. There were no human casualties"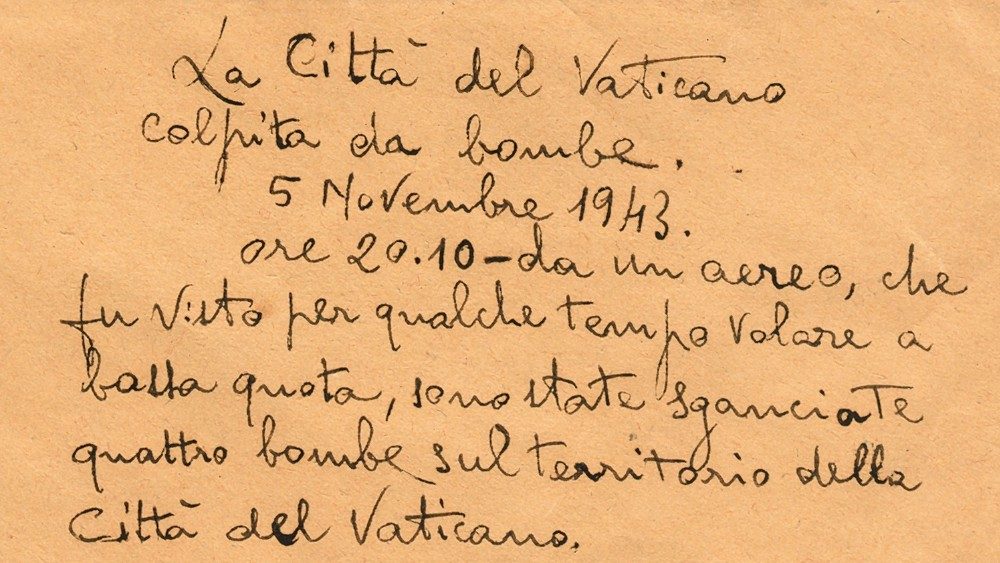 The bombing caused a lot of controversies, especially since it wasn't clear who did it. American bomber command in Algiers believed it was one of their pilots who got lost and dropped the bombs on the Vatican by accident. British also believed it was one of their Boston bombers, which had engine trouble and had to drop bombs over an unknown location to reduce its load. It was proved later that those bombs fell some 50 km north of Rome. At the same time, Tardini had a different opinion.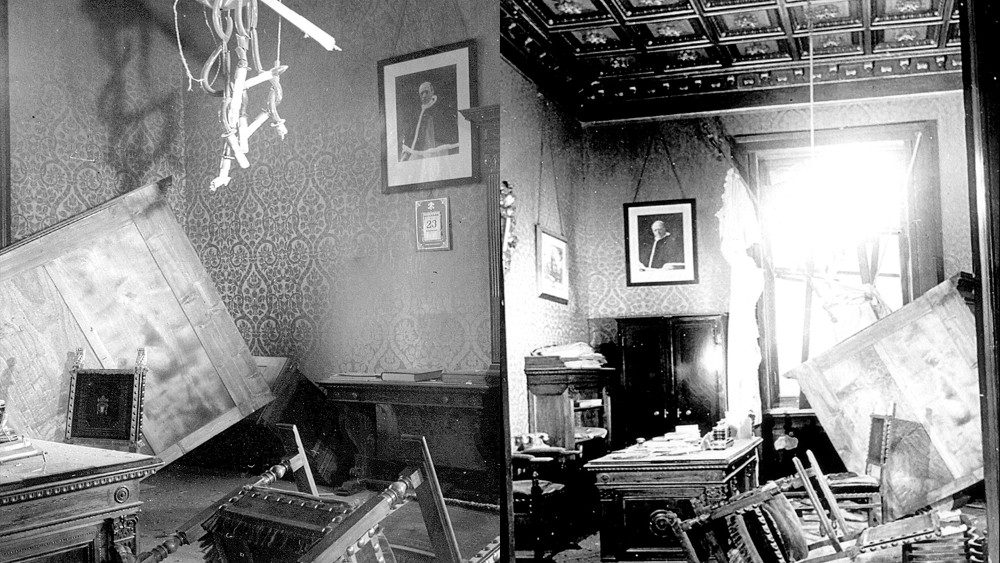 "General opinion, and general indignation blamed the Germans and, perhaps more, the Republican Fascists. The latter view was reinforced by notes about a telephone conversation of Barracu (Undersecretary for Home Affairs) that a telephone operator (whom I am not acquainted) gave to the Holy Father. However, some months later, Monsignor Montini received from Monsignor Carroll,[4] an American of the Secretariat of State, who was in Algiers to organize an information service for soldiers and civilians,[5] in which it was stated clearly that the bombs had been dropped by an American. 5 November is for England, Father Hughes told me, an anti-Pope day. When Monsignor Carroll came to Rome in June 1944, he answered a question of mine by telling me that the American airman was supposed to have acted either to make a name for himself or out of wickedness. Monsignor Carroll did not know whether the delinquent had been punished. Perhaps we will know, when the war is over, what really happened."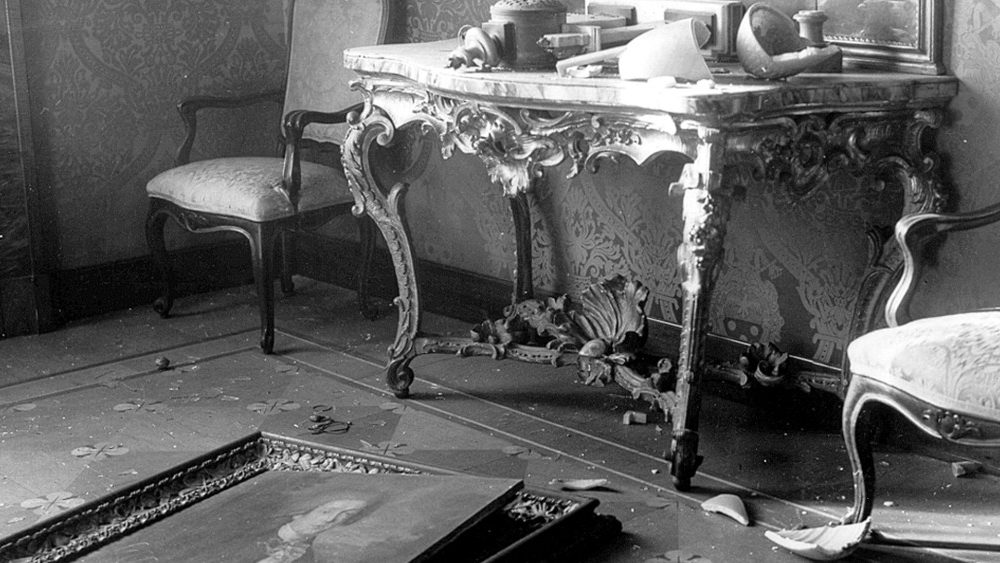 It wasn't until 2010 that some light was shed on the events. In his book 1943 Bombe Sul Vaticano, Augusto Ferrara accused leading Italian Fascist politician and anti-clericalist Roberto Farinacci of orchestrating the bombing in an effort to destroy Radio Vatican on doubt that it was exchanging coded messages with the Allies. Farinacci employed one of SIAI Marchetti S.M.79 of Italian Airforce to drop bombs.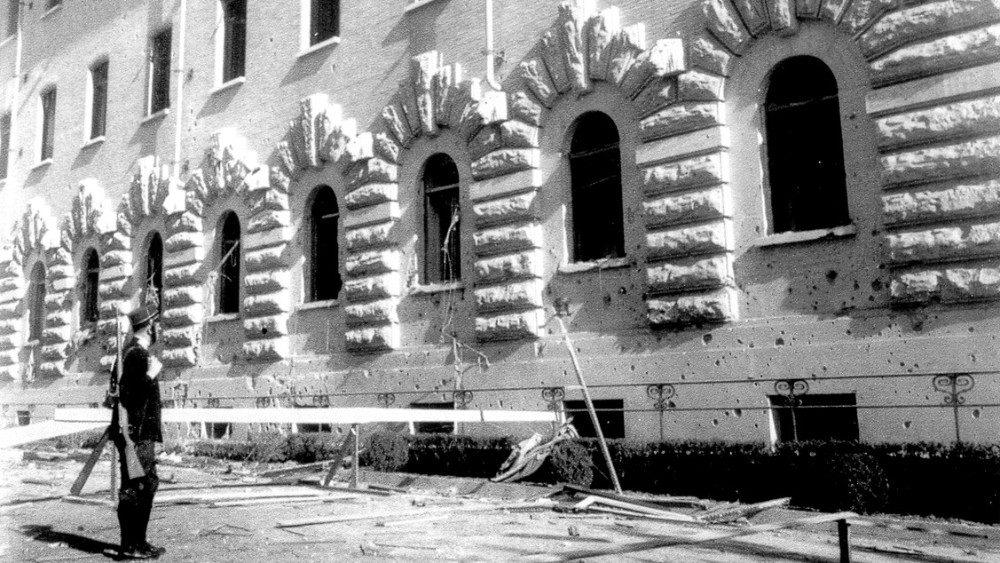 The second bombing of Vatican happened on March 1, 1944, is less controversial. The British admitted it was one of their planes which dropped its bombs too close to the Vatican, killing a worker and injuring a Dutch Augustinian in the College of Saint Monica. Bombs caused minor damage to several Vatican buildings, including Palace of the Holy Office.