Saudi Arabia is known for its popular religious sites, mainly for Muslims across the globe. Every year, many Muslims go to this country to fulfill their holy dreams of going to unique places for worshipping their Gods. As a tourist, you can explore various sights with religious feelings and beliefs. It is quite challenging to get the permit to go to this country for visiting the holy sites.
If you have that permit, then you must know different places where you can go and experience the beauty and soulful spirit of Muslims altogether. The country has a collection of Islamic spiritual places that are quite old, popular and religious. If you are traveling to this country, then it is must go to these places once in your lifetime to admire the extraordinary and scenic beauty. In the following write-up, we will discuss some critical sites in Saudi Arabia.
If you know these places very well, then it will be easy for you to locate and reach the destination. If there are any rules of these sites, then you must follow them after knowing about them. Let us start discussing these holy places in detail.
Masjid Al-Haram
This mosque is considered to be the largest mosque in Mecca. Here, many Muslims come together and pray to their Gods every day. For them, it is the holiest place in the world. The construction of the mosque is done in a big area of 3,841,000 sq ft. At the time of Hajj, it can accommodate more than 820,000 people simultaneously. During Eid, more than 2 million people pray inside this holy place.
There is a Zamzam well, in which it is believed that there is holy water given by God directly. Abraham constructed this place and made it capable for the Muslims to come and pray together each day and on special occasions. It is one of the ultimate pilgrimage areas, where one must go if anyone is traveling to Saudi Arabia.
Al-Masjid an-Nabawi
If you are a follower of the Prophet Muhammad, then you must go to this mosque. It is situated in the city of Medina in Saudi Arabia. If we talk about Islam, then it is placed in the second rank. When Muhammad shifted to the grounds of Medina, then he built a mosque here, which is beautifully constructed. People across the world come here because of its tempting infrastructure. Initially, no facility or area separated men and women.
They worship at the same place, but after some time, everything gets changed. There is a school, court, prayer hall, and community center in the mosque. The holy Quran is revised daily in the prayer rooms. All the Islamic worked on the decoration of this area and enhanced its beauty. The major attraction is the Green Dome, where the tomb of Muhammad is situated. This holy site was built in 1817 CE and then painted in green color in 1839 to represent the Prophet.
Quba Mosque
It is one of the oldest mosques across the world, which was built by Prophet Muhammad. When he escaped from Mecca, his followers felt a special place for this place in their hearts. It is beautifully constructed and can accommodate more than 20,000 devotees at the same time for prayers.
There are 56 domes and minarets, which is a highlighting part of this place. There is a commercial center, including 12 shops and many restrooms. In this mosque, Muhammad waited for Ali until he entered the Medina. If you are planning for a vacation in Saudi Arabia, then you must visit this site and mesmerize the beauty of this scenic holy place.
Hira Cave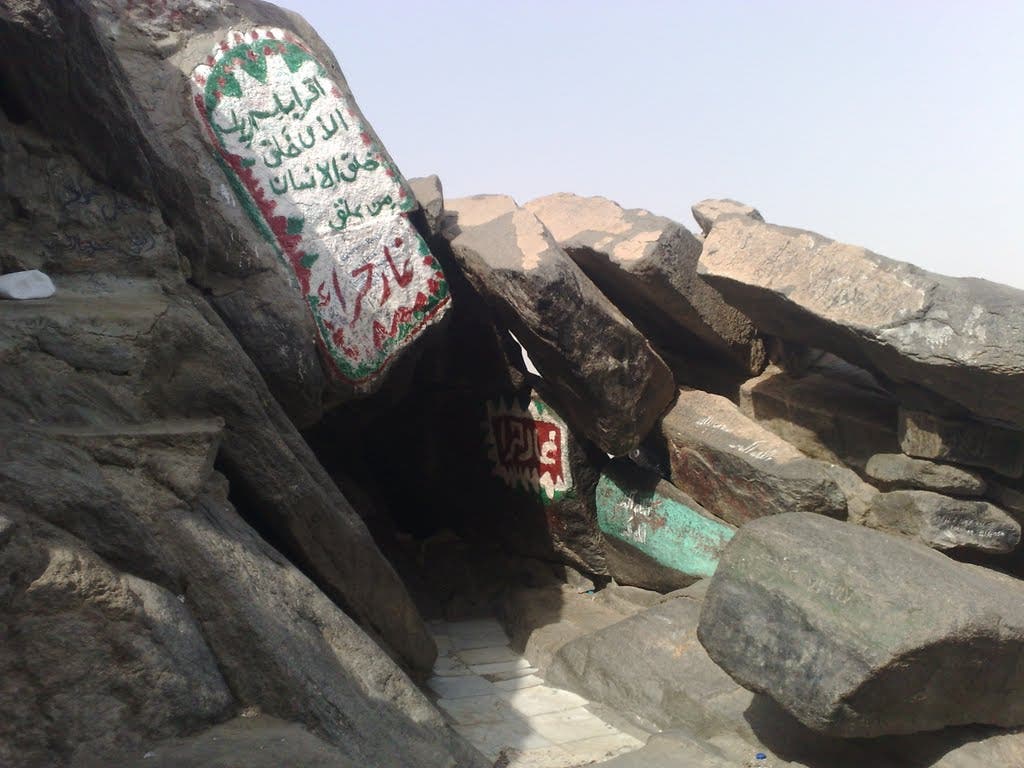 In Saudi Arabia, there are mountains, known as Jabal al-Nour, where this cave is located. It is a special place for Muslims because Muhammad revealed the initial verses of the Quran here. Muslims worship Muhammad and their Quran. Therefore, they show interest in the site where all the things began.
Kaaba
This place is also known as the Ka 'bah al-Musharraf. It is one of the essential and big mosques in the Hejazi Mecca city of Saudi Arabia. It is considered as one of the holiest places in Islam, and every day, many Muslims gathered here for prayers. The five prayers in a day are done here, and it sounds loud in the city. The people consider it as The House of God, and he can accommodate every person in his house.
Every day, there is a big rush of local people and tourists across the globe. Anyone, who is planning to do the Hajj, must come here once in their lifetime. In 2019, it was noted that there are more than 3,123,000 pilgrims, including local and foreigners.
Masjid Al Qiblatayn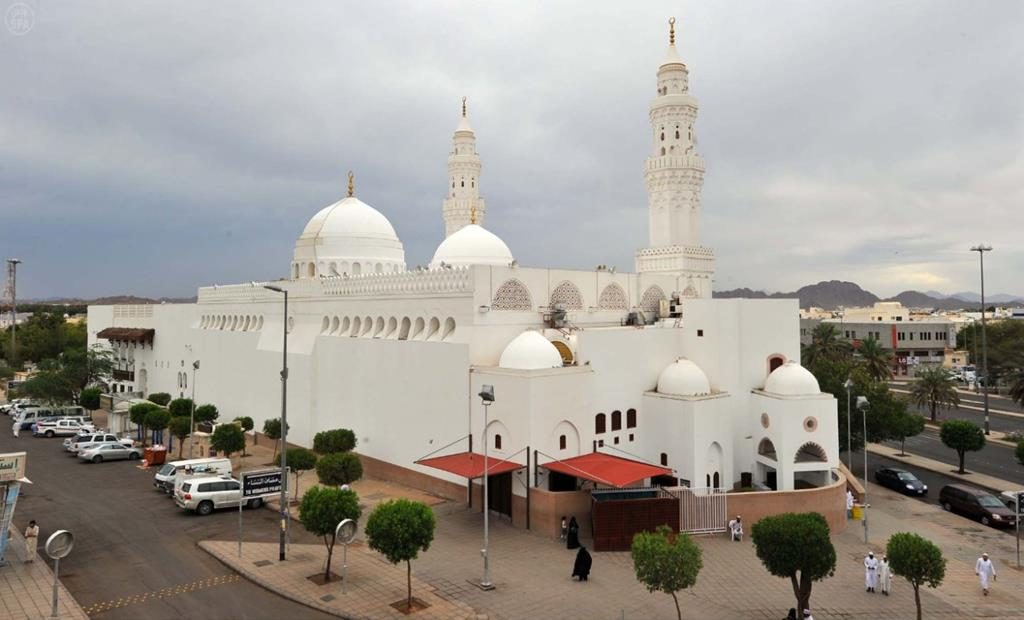 It is another famous mosque in Medina, Saudi Arabia. This is the site where Muhammad Prophet transformed the way of prayer to Mecca. It is one of the oldest mosques across the world. This holy place was constructed in 623 CE, and then, the devotees are renovating and protecting the infrastructure of the mosque.
The atmosphere is quite spiritual and peaceful for the Muslim devotees here. They can pray for hours in the house of their God. As a tourist, you should visit this place and mesmerize its beauty and peaceful atmosphere. You can come with your family and pray for your future.
The Bottom Line
Saudi Arabia is a country, which is rich in old and religious mosques. People across the globe travel here to explore their spiritual souls and meet their God on this holy land. If you are also a devotee or a tourist, then it is permitted to go to this site by the government. You will admire the scenery of all the mentioned places in the country.
It is possible to go there with your family and friends for endless prayers. Now, it is legal to visit these places in many countries. If you have that chance, then you must go once in your lifetime. It is necessary to apply for the visa, which can be done through https://visa-saudi-arabia.com/.