Each year the Vatican is visited by millions of people from all around the world. Like any major holy site in the Christian religion, it requests certain dress code. In case you don't respect it, you might get turned away because of what you are wearing, just like many had.
The Vatican Dress Code
Rules about clothes when visiting the Vatican apply to clothes both women and men are prohibited to wear, including mini-skirts, shorts above the knee, sleeveless tops, lowcut clothing, and hats. If you are visiting the Vatican, make sure your knees and shoulders are covered.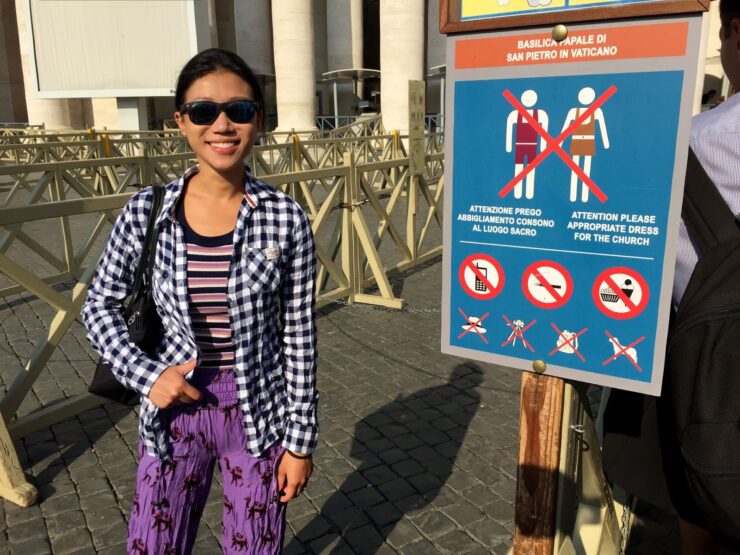 What To Wear
There aren't many rules about what clothes you need to wear when visiting the Vatican. There is a rule for female diplomats when meeting the Pope, and that is that they need to wear black.
What is important is that your clothes show respect for the holy place, and also make you comfortable.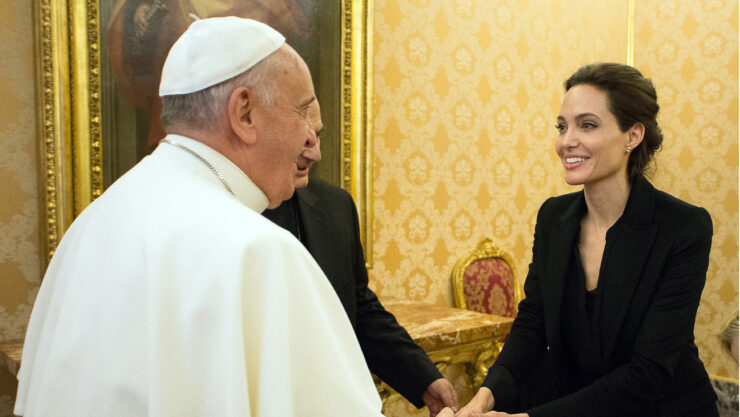 Blouses/Shirts (That Cover The Shoulders)
If you are visiting the Vatican during the summer make sure your blouse or a shirt has sleeves and not straps. During the winter, it is kind of expected from people to wear blouses or shirts with sleeves. Formal dress code is not under must, but it is a smart decision for men to opt for linen shirts. If you are a female who doesn't own a blouse with sleeves or didn't bring one on the trip, you could wrap a scarf around your shoulders, or carry a cardigan and wear it when entering the holy places.
Mid-length Skirt/Trousers
During the summer, wearing shorts lets your skin breathe, but it is not an option, because your knees have to be covered during your visit to the Vatican. You can opt for a mid-length skirt or a dress. This option is also useful when using public transportation because your skin won't make much of a contact with the bus or metro seats. If you are a man, trousers or jeans should be your pick, but sometimes you can get by with longer shorts. If the trip is during the summer, make sure you pick materials like cotton or linen, your skin will be thankful.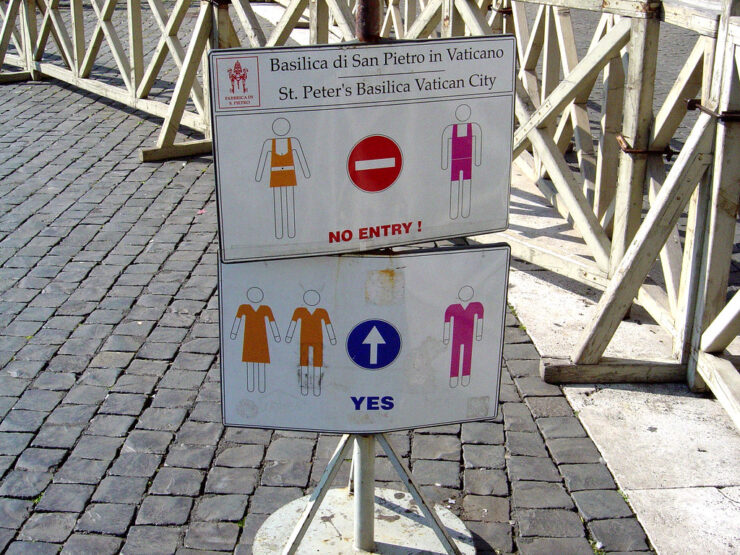 Flat Shoes
Wearing flip flops or casual sandals during your visit to the Vatican is an absolute no. You will be going to the churches so make sure you're wearing the right footwear. Also, keep in mind that you will be walking a lot, so wear something comfortable. The best option would be structured flats or Superga sneakers. Your feet won't hurt you, and also that footwear is easy to combine with anything you might want to wear.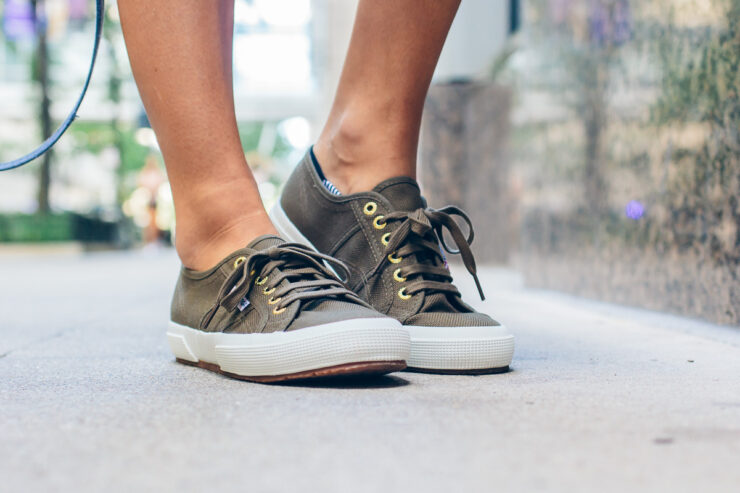 Breaking The Vatican Dress Code
Breaking the Vatican Dress Code won't bring you any good. If you come to the Vatican wearing shorts or a tank top, you won't be able to get inside any church, but there is a solution! You can buy a plastic poncho/robe to cover your shoulders and knees. This will make you a walking attraction and not in a good way, but it will also get you inside the Sistine Chapel and others.