Vatican City is one of the holiest places in Christendom. Its great history and spiritual venture attracts tourists all over the world. This small state, nearly a quarter square mile in area, has an amazing collection of artistic and architectural masterpieces. Its gardens and palaces are worth seeing. The world's largest building, Basilica, is the main center of tourists' attraction. Despite this, there are several interesting things to know about this place. People love to visit it with their friends and family on occasions like Christmas or Easter or during the special period such as the declaration of a new holy year or the funeral/election of a pope.
The unique holy items of Vatican City make a perfect gift. They include a rosary, religious books, Holy water bottles, engraved marble tablets and much more. People enclose each of them in an attractive custom gift box to add to its appeal. These reasons make The Vatican City full of tourists all around the year.
Amazing Places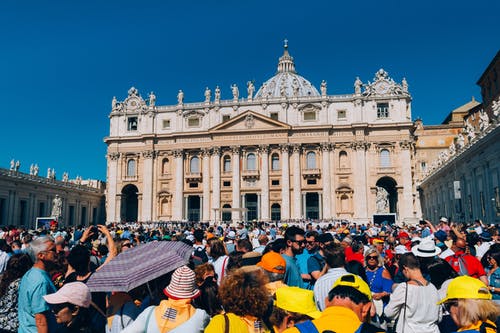 The Vatican City is on the UNESCO World Heritage List. However, some of the best buildings which fascinate tourists the most include:
The St. Peter's Basilica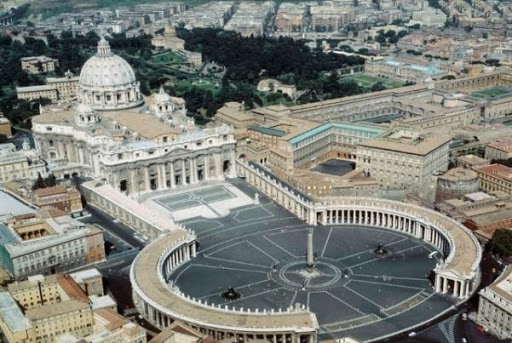 According to tripindicator.com This is truly one of the most enchanting basilicas in the world, also known as the largest church for a long time. This iconic building is located on St. Peter's Square. The church was built according to late-Renaissance baroque architecture. The place is specifically designed for pilgrimage for Catholics, as it is made on the spot where the first Pope, Peter, was stoned and buried. Pope's speeches are often given on the square in front of the basilica.
The Sistine Chapel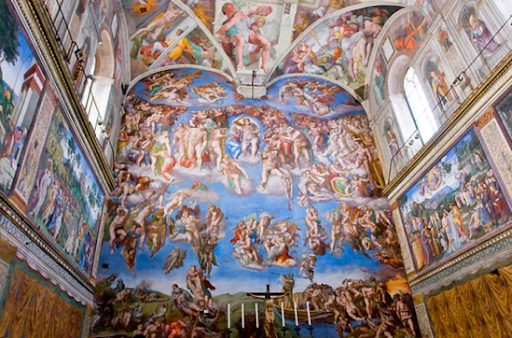 The Sistine Chapel is famous worldwide because of its incredible ceiling painting "Genesis" by Michelangelo and mural The Last Judgment. The painting is found in the Apostolic Palace's chapel. The composition of The Last Judgment is divided into different layers, having an angel at the top and Jesus Christ in the middle core. The third layer shows the people who are being judged. The bottom layer is the depiction of hell. There are about 400 people in the whole picture, and each character has given its characteristics.
The Vatican Museums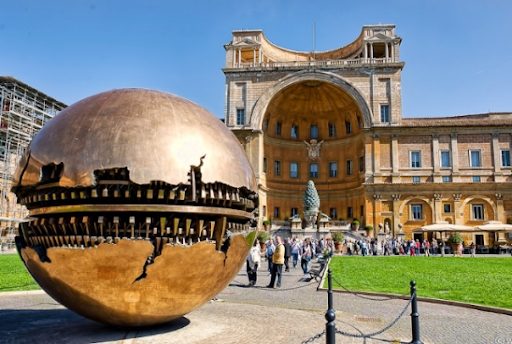 The Vatican Museums are a collection of museums located in the Apostolic Palace. They are famous for their art treasures. You will find amazing artworks by Leonardo Da Vinci, Caravaggio, and Rafael. The only way to visit the Sistine Chapel is through the Vatican Museums.
The Vatican Gardens
It was fascinating to know that more than half of the Vatican City consists of gardens and parks. These Vatican Gardens are 23 hectares, lying behind the Vatican Museums and Saint Peter's Basilica. You have to book in advance to visit the Vatican gardens. The tour is done with an open-roof electric bus and takes 45 minutes.
Vatican Library: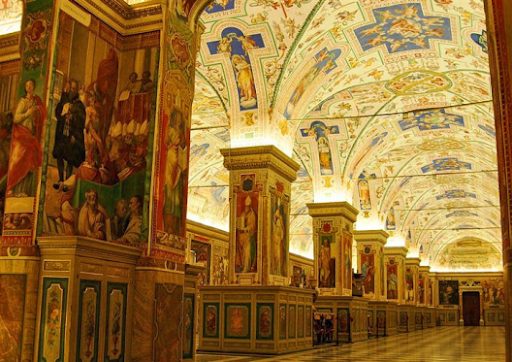 It is one of the oldest libraries of the world, containing an immense collection of historical texts. It has about 1.1 million printed books with 75,000 codices. The place is dedicated to readers and researchers who are interested in gathering knowledge of history, philosophy, law, and science. However, the tourists love to visit this place to boost up their knowledge. The library recently expanded its collection of pontifical coins and medals. Its interior is worth seeing.
Fascinating Gifts
Gifts are liked by everyone especially when they are presented in custom made boxes. In addition to these amazing places, The Vatican City is also famous for its spiritual gifts. Such such things to home add to your joy and happiness. The sellers wrap them in enticing gift packaging to make you remember this special place forever.
Mary-Shaped Holy Water Bottles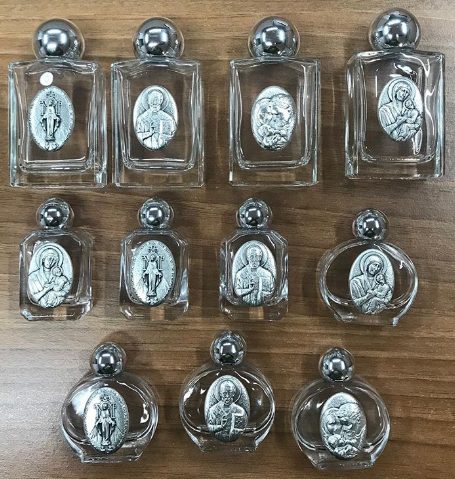 The best way to bless your home is to buy these precious Holy Water Bottles. The bottles are usually designed from plastic. They are given the shape of the Virgin Marry to reflect a true holy spirit. They look very clear looking for glass bottles. The idea was taken as an inspiration from the apparition of "Lady of Lourdes". Specially designed custom box packaging is used to pack these holy water bottles to make them travel a long distance.
Engraved Marble Tablets

These engraved marble tablets are another specialty of The Vatican City. The pieces are distinctively engraved with popular Italian sayings. Moreover, you can customize them by your own words or phrases by paying some extra amount. Engrave the name or a special message for your loved one. Pack them in custom gift boxes to avoid any damage. The use of ancient script makes them a true souvenir.
Vatican Inspired Jewelry
Women will fell in love with it. In Vatican City, you will find numerous shops along the roadside which sell antique, handmade, beautiful jewelry pieces. The stretch of shops is not easy to ignore. The best part about these masterpieces is the feeling that you are taking a part of architecture with you. The manufacturers enclose them in colorful gift box packaging to add to their magnificence.
Quality Leather Goods from Pantheon
This place is famous for its high-quality leather goods. This appeals the tourists all around the globe. Every spot in Vatican City must have at least one or two shops selling leather products from Pantheon. The material is long-lasting, high-finish and worth its price. The Vatican is the best place to purchase leather bags, wallets, belts, shoes, and other leather stuff. The products are sold in branded custom boxes to reflect their quality. TheCustomBoxes.com provides custom packaging to these brands.
Vatican Books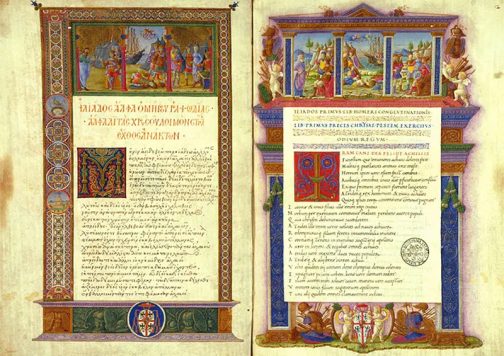 Tourists are fond of purchasing Vatican books. You will find several bookshops here providing you with a variety of bibles and books on the literature of Pope, and Roman Catholicism. Nothing can be a perfect present than gifting an actual Bible from the seat of the Catholic Church. Most of them are even blessed by a priest of that era.
Rosaries
These Rosaries are worth gifting on blessed moments like a child's birth, marriage, anniversary or any holy occasion. They are created from trusted craftsmanship of Italian jewelry. Everyone will be pleased to receive it as a gift. You can pack them in a small, attractive gift box and make your loved one feel special.
Silver and Gold Medals
Vatican City is famous for its silver and gold medal of Jesus, The Virgin Mary, and The Saints. They are made from solid 925 Sterling metals, reflecting the real artwork of ancient sculptures. These small masterpieces will make you remind this place forever in your memory. You can keep these saint medals as a small treasure. Place them in a paper gift wrapping to retain their shine and finish.