The Pope is arguably one of the most recognizable people on the planet, and since he is the Catholic Church leader, the Pope is the epitome of goodness and holiness as the God's vicar on Earth. The current one is Pope Francis, whom most people know as the guy who travels in a silly white bulletproof car, and shakes hands of world leaders and other VIPs and blesses the public while he walks around. Read on to learn about 15 interesting facts about the current leader of the Catholic faith.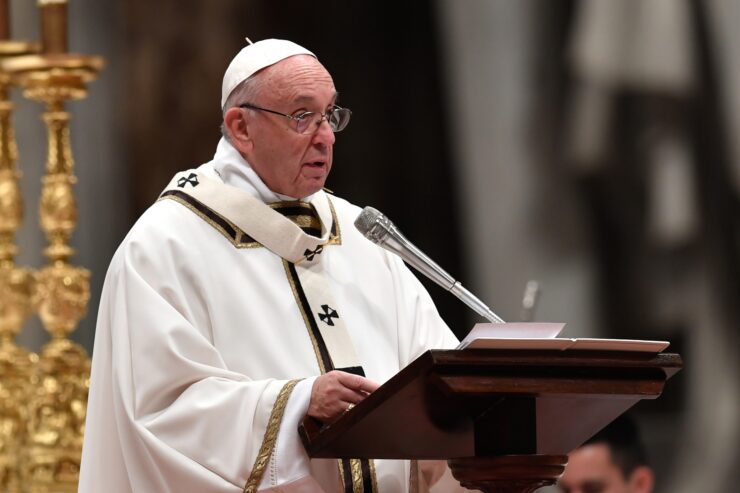 1. Pope Francis was born on December 17, 1936, in Buenos Aires, Argentina, and therefore he is 82 years old.
2. Around the world, he is known by his pope name Francis, while his real name is Jorge Mario Bergoglio. He chose Francis to honor Saint Francis of Assisi who was a Catholic friar from the 12th century Italy. In addition, no other Pope in the history of the Catholic Church was named Francis, and Francis is also the first Jesuit who became the Pope.
3. Many people believe he studied theology, but Pope Francis actually studied prepared for a Master's Degree in Chemistry. He also taught this subject in several high schools.
4. Before he became a priest, Pope Francis loved dancing tango with his girlfriend at the time, and he also worked as a bar bouncer in Buenos Aires.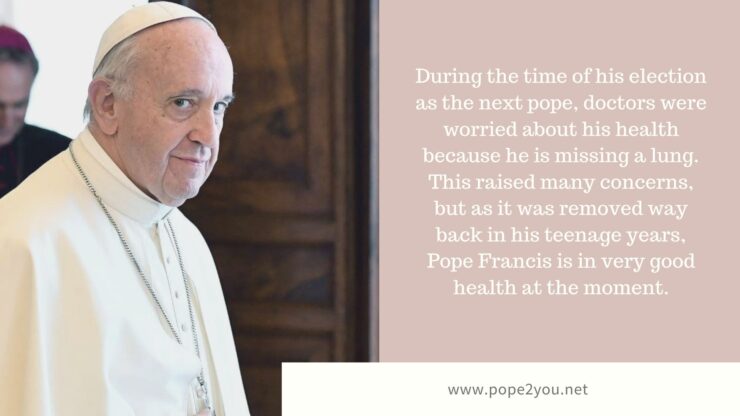 6. Although the Pope is caring and understanding, nobody is sure where he stands on gay marriage. In 2001, he made visits to AIDS patients, and even washed and kissed their feet. Since then, however, he has stated that gay marriage is not a part of the grand 'God's plan', and this caused an uproar and controversy in 2015. He allegedly met with Kim Davis is secret, who is a Kentucky clerk jailed for refusing to marry couples of the same sex.
7. Pope Francis keeps up with modern times and regularly tweets to more than 7 million Twitter followers on his account. Go ahead and follow him @Pontifex to receive his wisdom on this social app.
8. Pope Francis is a big fan and supporter of football. He supports the San Lorenzo football team from his home town. He received a number of football shirts from players and has a considerable collection.
9. Instead of enjoying all the luxuries of his fame as the leader of the Catholic Church, Pope Francis lives in the Vatican in a small guest house. This is vastly different from the other popes who used the traditional apartments for this position.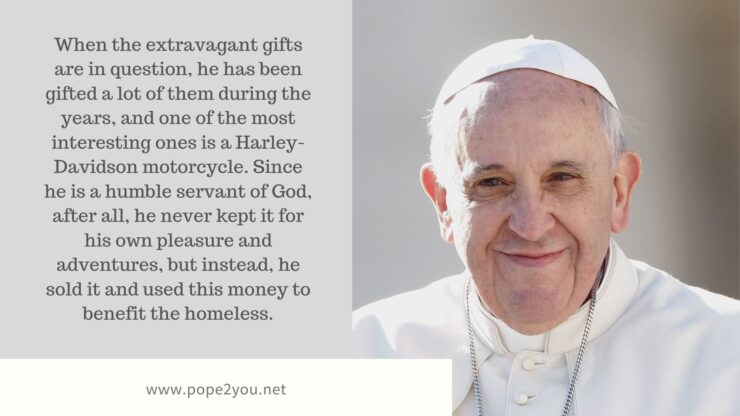 11. The Pope has three different citizenships, those of Argentina, Italy and of course, the Vatican.
12. Except for the Bible, Pope Francis has another famous book that is his favorite. He has read and is a huge fan of The Lord of the Rings books, as well as various other books by the legendary J. R. R. Tolkien.
13. In 2013 which was when he was elected as the next Pope, he was also the 'Person of the Year' by Time magazine. He won it because of his influence that he had already accumulated at the position.
14. He is not at all new to the papal world, because when Pope Benedict XVI was elected 2005, Pope Francis was a right behind him as the runner-up.