The policies of President Donald Trump have come under attack from various sides, but one that has attracted the media's attention came from the Holy See and Pope Francis himself.
Pope Francis has been a very vocal critic of President Trump's immigration policies, especially his plan to build a Mexican border wall and his family separation policy. Trump hasn't remained silent and has taken every opportunity he had to fire back at the Pope.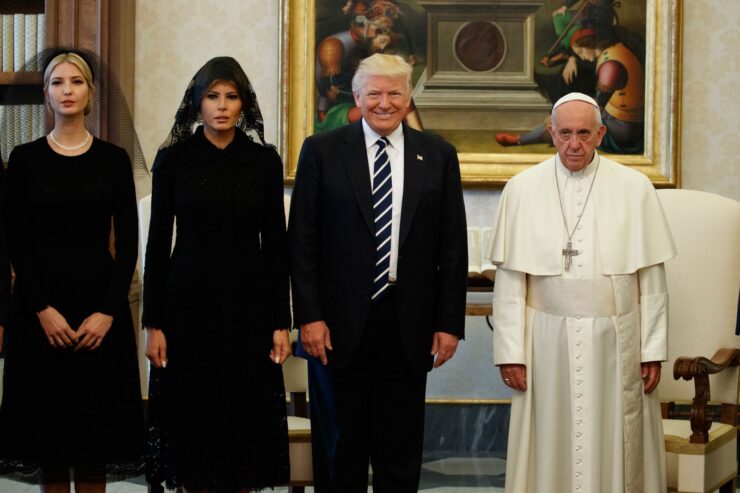 It all stared amicable enough. President Trump visited Pope in the Vatican in 2017, as a part of his first international journey as the President of the United States. Two leaders had a brief meeting and exchanged gifts. Later, Trump tweeted that it was an "honor of a lifetime" to meet the Pope. However, two men have clashed just a few months before, when Trump first announced his plan to build a wall during his presidential campaign. Pope Francis said "a person who thinks only about building walls… and not of building bridges, is not Christian. This is not in the Gospel."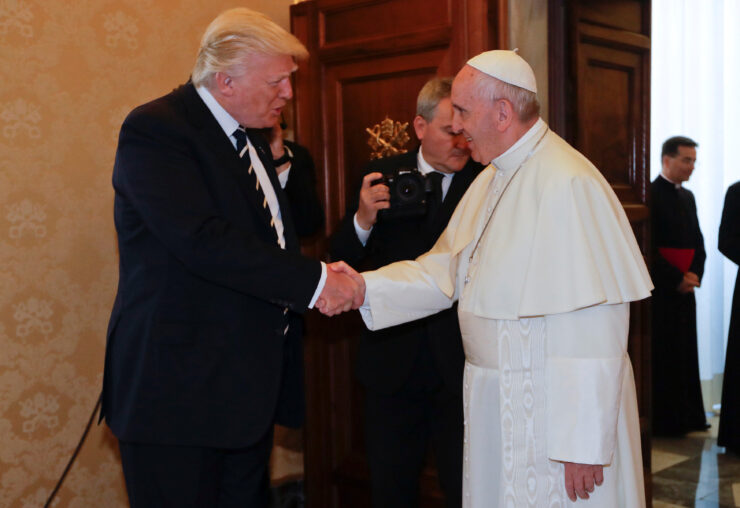 Trump took offense to that and was quick to respond: "For a religious leader to question a person's faith is disgraceful. I am proud to be a Christian," Mr. Trump said. "No leader, especially a religious leader, should have the right to question another man's religion or faith. The pope said negative things about me. Because the Mexican government convinced him that Trump is not a good guy," he added during a rally in South Carolina.
In 2017, Pope Francis, addressing Trump's plan to make Mexico pay for the wall, said: "A Christian can never say 'I'll make you pay for that.' Never!" Francis said, according to Reuters. "That is not a Christian gesture. An offense is overcome with forgiveness, by living in peace with everyone." Pope also repeated his previous statement, saying that Christians should "not raise walls but bridges."
Pope Francis was very harsh when criticizing Trump's family separation policy. He stated his objections on several occasions, saying that it is "contrary to our Catholic values" and "immoral." He blamed populists for "creating psychosis" on the issue of immigration and said, "Populism doesn't resolve things." In Panama, Pope said that "It is the fear that makes us crazy," saying that inflammatory rhetoric from the right was to be blamed for increased violence against immigrants.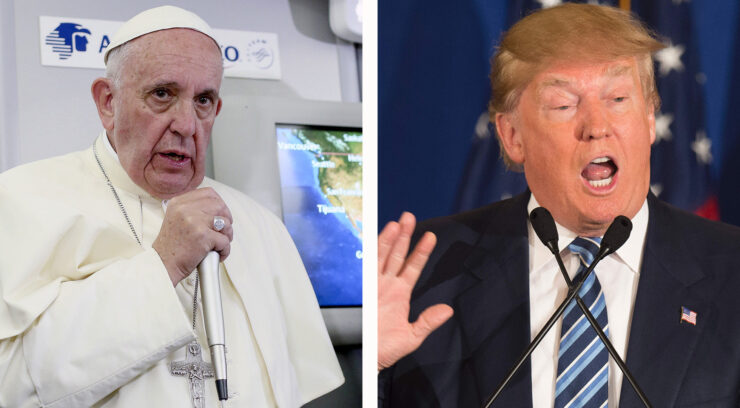 Trump responded by saying that the Pope has "awfully big wall" at the Vatican. "When they say the wall's immoral, well then you got to do something about the Vatican because the Vatican has the biggest wall of them all," he later said during a cabinet meeting. Others from his campaign also chimed in on the matter. "Amazing comments from the Pope — considering Vatican City is 100% surrounded by massive walls," tweeted Dan Scavino, social media director and a senior adviser for the Trump campaign.
These statements were met with fierce opposition from both scholars and Vatican officials, pointing out that the Vatican isn't a walled city, as Trump apparently believes. The walls don't surround the Papal state entirely and one of the biggest gaps is in St. Peter's Square, where the border between Vatican and Italy is a simple white line on the ground anyone can cross. There are also five gates in the Vatican Wall, which are always open.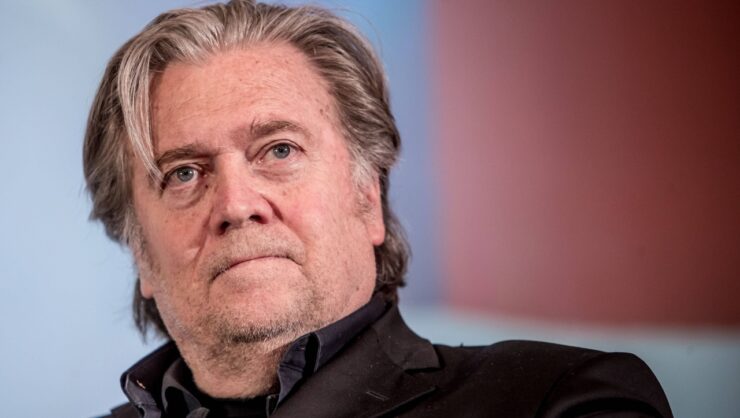 Meanwhile, Steve Bannon, former Trump's leading advisor and one of the key players in his campaign, was waging his own war against the Pope. Bannon found a willing ally in Italy. Matteo Salvini, leader of its far-right Lega party, was eager to replicate Trump's success in his home country and took Bannon advice, which was a simple one: "Attack the Pope." Soon, a campaign similar to the birther one Trump was conducting against President Obama, was underway in Italy. Salvini claimed that Benedict was still the real pope, citing various irregularities in the work of papal conclave that elected Francisco. Salvini is currently deputy prime minister of Italy but hasn't stopped his attacks on the Pope. He was even seen wearing a t-shirt saying "Benedict is my pope." There are those in the Vatican who agree with him and are trying to change Pope Francis's stance on immigration and LGBT rights, like the ultra-conservative Cardinal Raymond Burke.